AACTA Board of Directors
Deborah Starling-Pollard, formerly Community Liaison with Carnegie Museums of Pittsburgh in Oakland for 10 years is currently Community organizer for Allegheny County's office of Behavioral Health's Starting Early Together program for children with emotional challenges.  A member of Kuntu Repertory Theater, she is also Drama Director of Central Baptist Church in the Hill District as well as a Community playwright in the area of violence prevention.  Her play; Two for One, An Urban Drama continues to broaden awareness of the gun violence plaguing our world through free public performances throughout Pittsburgh. She is also completing her first novel centered on common bonds through friendships across cultures and ethnicities.  Debbie was former lead vocalist with the Flow Band, one of the premier bands in the city.  She is currently jazz vocalist with a multi-genre musical ensemble called Confluence.  She holds a Bachelors degree in Social work From Carlow University and a Masters of Fine arts degree in Creative Writing.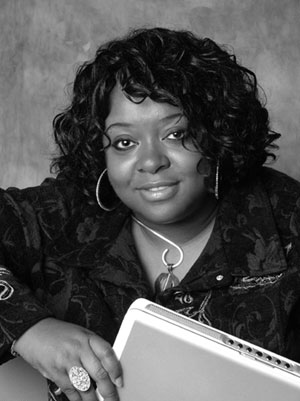 Donna M. Baxter is the Founder and Web Mistress for TheSoulPitt.com, an Internet community that captures Pittsburgh s Soul and expresses it online. A self taught Web designer and entrepreneur at heart, Donna has honed her high-tech and business skills for many years. As a result of her experience Donna has expanded The Soul Pitt where the Soul Pitt Media division specifically assists small business owners and churches in the development and maintenance of their web sites.  Donna just recently joined the AACTA Board and also serves on the board of the National Association of Women Business Owners.  Donna is a native of Johnstown, PA, and a 1997 graduate of the University of Pittsburgh. For her undergraduate studies Donna completed a Bachelor of Arts degree in Communications / Media and earned a Master s degree in Education and Instructional Technology from AIU.
 
 

Russell L. Bynum, is president of Bynums Marketing & Communications, Inc. his experience includes agency and account management, advertising  planning design, layout, illustration, audio/video direction, photo direction, new media, public relations and event planning. Through Bynums Creative Institute, he and his staff conduct highly rated workshops on marketing and communications for clients and university students. The firm serves local, regional and national clients. He received the 1990 Alumni Achievement Award from La Roche College for his accomplishments in the advertising field. He was also selected for  inclusion in Who's Who Among Advertising Executives. Under his direction, Bynums Marketing and Communications, Inc. has received numerous local and national awards in the areas of advertising, graphic design, marketing and public relations. He and his wife (Kathy) write,  score, produce and promote original Christmas music and plays that have  had standing room only crowds at a local church and other venues. Mr.  Bynum s theme is: Release the Power of Creativity! Other present and  past board memberships include: Pittsburgh Ad Club; Board Chairman of  Functional Literacy Ministry (FLM) of Haiti; the American Advertising Federation (AAF); Audubon Society of Western PA; Family Services of Western PA; Children, Youth and Families; Brown Chapel AME Steward Board; and the Pittsburgh District AME Sunday School Superintendent. Russell is a 1979 graduate of La Roche College.
 
Board of Directors (Continued)
(Photos & Bios available soon)
Lisa Mason
Linda Robinson
V. Taylor El
Richard Alan Jackson
Ann Mason
Ernest McCarty
Jacqueline Sledge
Tamiko Stanley
Curtis Upsher, Jr.
 
Consultant
Harry Clark, Ph.D